Slip And Fall Accidents On Government Property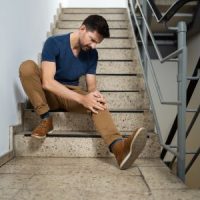 Slip and fall accidents happen all the time in Florida. Whether due to heavy rain, a lack of maintenance, or a dangerous hazard on someone's property, these accidents can have devastating consequences for victims. Private companies can often be held liable for a victim's damages in these cases if there is evidence of property owner negligence. The issue, however, becomes a bit more complex when the property is owned by the city or county.
Slip and Fall Laws for Municipalities
If someone falls on property that is owned by the city or the state, then he or she will need to abide by different rules and laws when attempting to establish legal responsibility for the accident. For instance, there is often a cap, or limit on how much an accident victim can recover. There are also specific deadlines with which claimants must comply or risk having their cases dismissed.
Dangerous Conditions on Municipal Property
Individuals can be hurt on public property in a variety of scenarios, including everything from a slip and fall accident while visiting a city-owned ballpark to a fall while crossing the street. Potential dangerous hazards for which a city could be held liable include:
Cracks in the sidewalk;
Dangerous grates or manhole covers in footpaths;
Potholes in the streets;
Puddles of standing water;
Slippery indoor surfaces;
Curbs with inadequate paint, markers, and signs;
Lack of proper lighting in parking lots; and
Broken handrails or stairs.
Owners of private companies who allow these kinds of dangerous conditions to exist on their premises can be held civilly liable by injured visitors. Government agencies and cities, however, have special legal protections from these kinds of lawsuits. Fortunately, there are exceptions to these laws. For instance, under Florida law, government agencies and cities can be held liable for injuries caused by a city employee's negligent act or omission. This exception even applies to companies that act as agents for a city.
Filing a Claim
To file a claim against a city or government agency, a plaintiff will need to take a few additional steps. For instance, before filing a formal lawsuit, a victim will first need to file a notice of claim with the state. These notices must also be filed within three years of an accident, which is a year less than the general four year statute of limitations that applies in private cases. Claimants will also need to wait six months from the date of submitting the notice before filing a lawsuit. Even if a claim is approved, however, a claimant will still need to provide proof of negligence before he or she can recover damages from the city. Once negligence has been established, the claimant can recover damages, although the amount will be limited to $200,000.
Tampa Slip and Fall Lawyers
As one of the longest-running personal injury law firms in central Florida, our office is well-versed in the law of personal injury, as well as the local court systems in Tampa. Call or contact Anderson & Anderson by phone or online message to speak with an experienced Tampa slip and fall lawyer about your case.
Sources:
leg.state.fl.us/statutes/index.cfm?App_mode=Display_Statute&URL=0700-0799/0768/Sections/0768.28.html
leg.state.fl.us/statutes/index.cfm?submenu=3#A10S13