Lane Change Accidents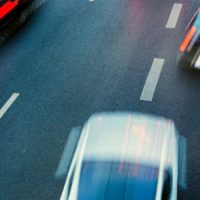 It is perfectly legal, in many instances, to change lanes while driving. It is when executing them in an unsafe or illegal manner can, result in serious crashes, severe injuries, and significant property damage.
Examples of Unsafe Lane Changes 
There are, unfortunately, a lot of ways to make an unsafe lane change, including by:
Changing lanes without using a turn signal for the proper amount of time;
Changing lanes without checking one's blind spot;
Attempting to cross multiple lanes of traffic at once;
Drifting into another lane accidentally due to distraction or fatigue; and
Merging into another lane at the same time as another vehicle.
Motorists who engage in this kind of negligent driving can be held liable for resulting accidents. In most cases, it is the driver who was merging who has a higher degree of responsibility to avoid an accident. The driver who was already in the lane at the time of the crash could, however, be held partially liable for the accident if he or she:
Purposely tried to block the other driver from merging safely;
Was driving while distracted; or
Failed to adjust his or her speed to allow the other car to merge safely.
For help determining whether this type of negligence caused or contributed to your own lane change accident, reach out to our legal team today.
Lane Change Accident Injuries 
Many people mistakenly believe that lane change accidents only result in sideswipe accidents, which are notorious for causing a lot of cosmetic vehicle damage. While it's true that some lane change accidents fall under this category, many do not, and are categorized as rear-end collisions, head-on crashes, and even t-bone accidents. Furthermore, injuries are often severe, as changing lanes typically occurs at moderate to high speeds, so even a glancing blow between two vehicles could result in head trauma, shoulder, hip, and knee injuries, broken bones, and internal injuries.
Diagnosing and treating even the most minor of these injuries can quickly become expensive. This can be frustrating for drivers who weren't at fault for their crashes, but who were the victims of someone else's negligence. Fortunately, accident victims who can prove that someone else's illegal or unsafe lane change was the cause of their crash, could be entitled to damages compensating them for their medical bills, lost wages, property damage, disability, and pain and suffering.
Call Anderson & Anderson for Legal Help 
As what you might call a big small law firm, Anderson & Anderson has two Tampa car accident lawyers and a large support staff, which means that we have the ability to meet all of our clients' needs, while also making sure that their cases receive our personalized attention. If you or a loved one were injured because of another driver's negligence, please call our office at 813-251-0072 and set up a no cost consultation with a member of our legal team. While we are sorry for your accident and losses, we welcome the opportunity to help you get the care and support you deserve.
 Sources:
nhtsa.gov/sites/nhtsa.gov/files/811147.pdf
tampabay.com/news/hillsborough/2022/01/28/driver-killed-after-crashing-into-two-vehicles-while-changing-lanes-on-i-4/